LMU Sophomore Found Dead in Redondo Beach
Bianca Red Arrow, 19, studied politics while acting in film and television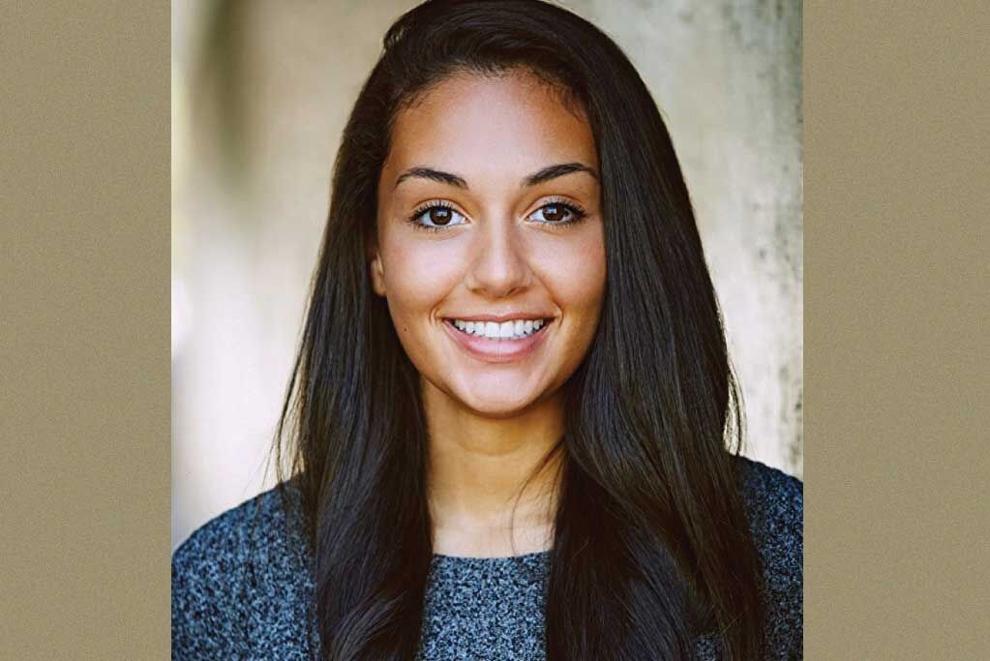 Loyola Marymount University students, faculty and administrators are mourning the loss of 19-year-old LMU sophomore Bianca Red Arrow, who was found dead Monday in Redondo Beach under mysterious circumstances.
Police discovered Red Arrow's body at around noon in the room of a hotel on Marina Avenue after receiving a welfare check call about a hotel guest.
Why Red Arrow was at the hotel is not known, and "events leading up to her death are under investigation," said Redondo Beach Police Sgt. Michael Martinez.
"The cause of death is still under investigation," said Rudy Molano of the Los Angeles County Coroner's office.
Red Arrow, a native of North Carolina, was majoring in political science while pursuing a minor in theatre arts. Last year she appeared in an episode of the HBO comedy series "Vice Principals" and had acted in an independent film and TV movie.
She was also an active member of the Kappa Alpha Theta sorority, according to an open letter by LMU President Timothy Law Snyder announcing a campus vigil in her memory.
"Bianca was the kind of person who would light up any room she walked into. She was full of so much infectious love and joy," reads a statement posted to Instagram by her sorority sisters. "We have no words to describe this tremendous loss."
— Gary Walker and Joe Piasecki
---
Party Bus Shooting Suspects Still at Large
Hail of bullets near Santa Monica Pier killed the mother of a 2-year-old girl
Santa Monica police continue to search for multiple gunmen who fatally shot one person and injured three others last weekend after a dispute between passengers of two different party buses near the Santa Monica Pier.
According to an SMPD bulletin, a group exiting a bus on Ocean and Colorado avenues got into an argument with several people exiting a different bus parked on Ocean just before 1 a.m. Saturday. Not long after the argument, several occupants of the second bus fired multiple shots into the first bus, striking three people on board and a fourth person nearby.
The suspects, described as African-American males, fled on foot through Palisades Park toward Pacific Coast Highway, Santa Monica Police Lt. Saul Rodriguez said.
The driver of the first bus drove it to the Santa Monica Police station, where paramedics transported the shooting victims to a local hospital.
Compton resident De`Ommie De La Cruz, the 28-year-old mother of a 2-year-old girl, died at the hospital from gunshot wounds. Two other victims remained hospitalized over the weekend in stable condition.
Santa Monica officials referred questions about city regulations and policies regarding party buses to a statement by Mayor Ted Winterer.
"We are deeply saddened by the senseless loss of life. Our community safety is of utmost importance and we urge anyone who has information about the incidents to contact the Santa Monica Police Department," Winterer said.
Police are asking anyone with information about the shooting to call Det. Derek Leone (310-458-8949), Det. B. Cooper (310-458-8478) or department headquarters (310-458-8495).
— Gary Walker
---
A Boon for Santa Monica Bay
Coastal Research Institute will be a force multiplier for ecological restoration efforts
Loyola Marymount University and environmental restoration nonprofit The Bay Foundation have jointly formed the Coastal Research Institute, a collaboration that will bring science and engineering students out of the classroom to help solve local coastal resource management problems.
The partnership not only expands student access to hands-on restoration work in the LAX Dunes, Santa Monica Bay kelp forests and quite likely the Ballona Wetlands, but also gives The Bay Foundation more boots on the ground to accelerate implementation of the Santa Monica Bay National Estuary Program.
"It's a fantastic marriage of what we attempt to do as a foundation and what LMU strives to do for its students," said foundation Executive Director Tom Ford, who will co-manage the Coastal Resource Institute with LMU Environmental Science Program Director James Landry.
For example, students joining the foundation's Santa Monica Beach Pilot Restoration Project, an attempt to bring back a native vegetation community on two acres of urban beach, are simultaneously conducting research on solutions to coastal flooding, sea level rise and carbon sequestration.
The anticipated state-managed restoration of the Ballona Wetlands, of which The Bay Foundation is a partner agency, "will no doubt be a central player" in Coastal Research Institute activities, Ford said.
"Of all the systems impacted by the rise of modern day Los Angeles, our beaches, wetlands and dunes are probably the most greatly impacted," he said. The Coastal Research Institute "easily doubles, if not triples, our ability to conduct great applied work here in L.A., while simultaneously providing experience and the skills needed by LMU students to be ready to work for a global community."
— Joe Piasecki