Vegan YouTube Chef Nicole Derseweh uses her imagination to make meat-free creations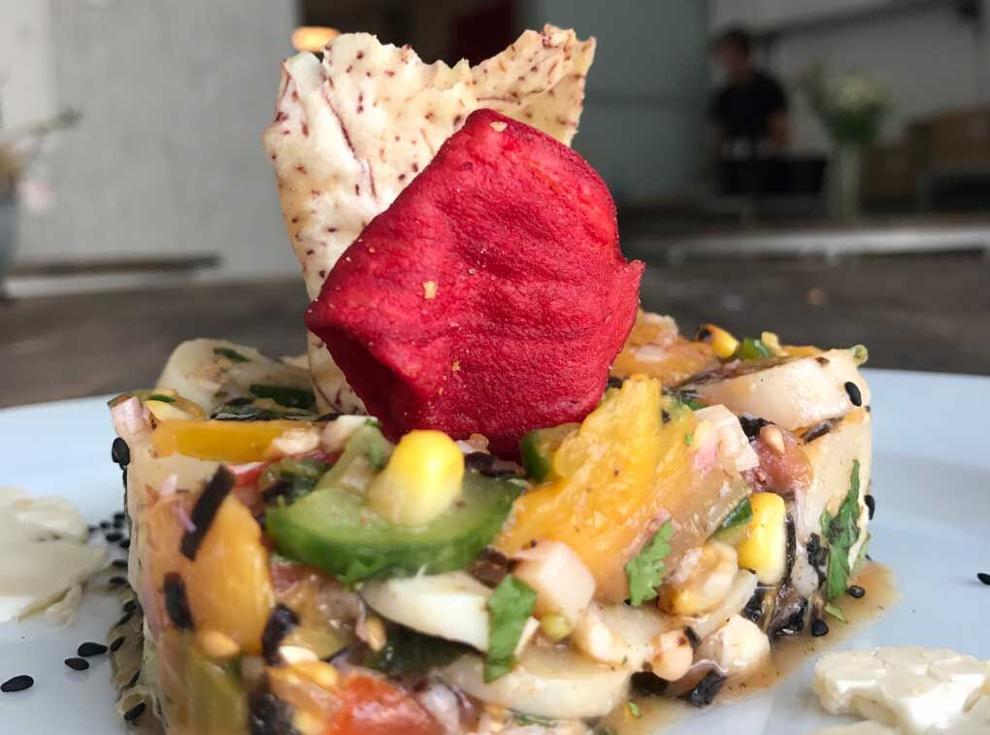 "How can a lobster bisque soup not have lobster?" people ask Nicole Derseweh. But for this vegan YouTube chef, the key to making meatless meals is a little imagination.
At her plant-based Mermaid Brunch, happening at Feastly's Venice event space on Sunday, a fondant fishtail sprouts out of a donut, an oats sand castle swims in a moat of blue macadamia milk, and a marinated bell pepper, shaped like an octopus, curls up against a bed of "sea greens."
For these whimsical creations, Derseweh looked to the ocean and ancient mermaid legends for inspiration but, true to her vegan self, kept crustaceans and their fishy friends in their natural habitats by using foods that are plant-based, organic, gluten-free and "actually dolphin-friendly," she says.
For her Peachy Ceviche, she cuts up hearts of palm and grilled peaches as a substitute for shrimp. And her "un-tuna" sandwich — made with cashews but "none of the mercury or cruelty" — is the centerpiece of an "Octopus Garden" entrée, with a marinated red bell pepper octopus adorning the side.
As for that lobster-free bisque soup, Derseweh won't reveal the source of her magic but divulges that lobster mushrooms and heirloom tomatoes serve as a base.
She also hints that there will be a "surprise performance" at the brunch, which is also benefitting hurricane disaster relief in Puerto Rico.
Who knows, maybe a mermaid, or something like that, will show up! 😉
— Christina Campodonico
Chef Nicole Derseweh's Mermaid Brunch is from 11 a.m. to 2 p.m. Sunday (Oct. 29) at Feastly Venice. Address provided upon ticket purchase. $54.
Visit bit.ly/2gcJVtd for tickets or follow @nicolederseweh on Instagram for more info.
Save
Save
Save
Save