"Stargate" actor Cliff Simon has quite the story to tell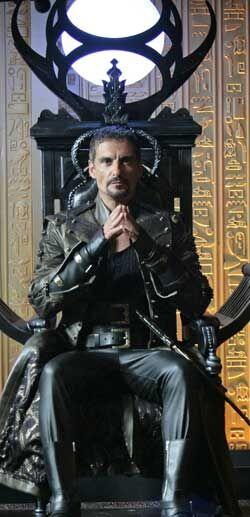 Cliff Simon may have played the evil overlord Ba'al in the sci-fi franchise "Stargate," but did you know that he could also dance?
Before pursuing acting, the South African model-actor spent a year dancing at the legendary Moulin Rouge in Paris. In his new memoir, "Paris Nights: My Year at the Moulin Rouge," Simon recounts auditioning for the Moulin, going to can-can school and ascending from swing dancer to principal in the dance "Formidable."
Simon speaks about his adventures in the City of Lights — on stage and off — during a book signing event this weekend in Santa Monica.
"My year at the Moulin Rouge in Paris was the best year of my life, as I was completely free," Simon said in 2005 interview with The SciFi World. "Working with all those people from all over the world was a great experience. … It was my highlight of my dance career."
— Christina Campodonico
Cliff Simon signs his memoir at 3 p.m. Sunday, July 17, at Diesel Bookstore, 225 26th St., Santa Monica. Call (310) 576-9960 or visit dieselbookstore.com/brentwood-info.